About Us
We provide the best value in an EHS solution in the market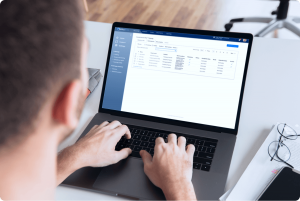 Effex provides an innovative solution to various Environmental, Health and Safety (EHS) challenges, including regulatory compliance, corporate sustainability toward environmental protection, accident avoidance, environmental audit and inspection, process standardization, and incident response.
Our EHS management solution is built on the most secure cloud-based platform using the latest cutting edge software technologies. Our comprehensive and affordable EHS Management System is customizable to any industry and customer specific requirements by our experienced team of EHS, Human Resources and Software Development Professionals.
Features & Benefits
Reduce Risk and Liability with Efficiency and Visibility
Customize audits and inspections to match your requirements
Monitor and Analyze EHS performance across your organization
Reduce EHS compliance related financial impact and liability
Increase accountability through assignment of responsibility
Verify employee participation with your audit & inspection programs
Effectively control the spectrum of workplace risks in one system
Track Compliance and Performance
Increase productivity through streamlined data collection, automated workflows, and integrated reporting
Communicate the benefits of your safety efforts by capturing and reporting safety-related data
Reduce safety incidents by shrinking the time from problem detection to remediation
Foster a safety culture by enabling everyone to engage in safety procedures

The Technology
EffexEHS is a Software as a Service (SaaS) application built to help businesses and EHS professionals to meet today's Environment, Health and Safety (EHS) challenges. EffexEHS is a multi-tenant solution hosted in the AWS public cloud.
EffexEHS is a true cloud-native application designed and built specifically to exist in the cloud on cloud and for cloud. Cloud native solutions allow you to deploy, iterate and redeploy quickly and easily, whenever needed and only for as long as necessary.  This flexibility is what makes it easy to iterate quickly with application updates and deployment in the cloud.