Construction
EffexEHS delivers site specific functionality to the field, and gives you a single source for visibility into EHS performance across your job sites.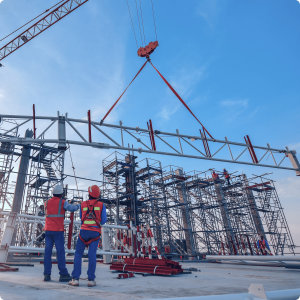 The construction industry has one of the highest rates of fatalities amongst all industries. It is critical to properly manage health and safety to prevent further deaths and long term injuries.
Setting high benchmarks in tracking, training, and document management to keep employees safe in a high-risk environment is our priority.  It is essential to ensure the highest safety standards are being met.